inkubator session A
SGCI MEMBER'S SURVEY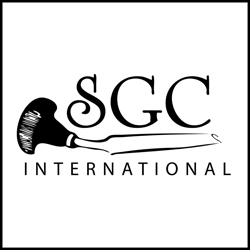 Thursday March 19, 10:00-11:30am, Salon 200 BC
Facilitators: Justin Diggle, The University of Utah, Salt Lake City, Utah, and Karla Hackenmiller, Ohio University, Athens, Ohio.
Email: justindiggle@gmail.com
We invite SGCI members to discuss the themes addressed in the online survey that was initiated by the organization earlier this year. The board wanted to canvas members and to receive feedback on a number of issues related to the organization and the annual conference, and to solicit ideas for possible future programming. 315 members responded to the survey, which included participation from a cross section of members and this SGCI Board INKubator session will allow for more discussion about the survey results. Topics may include, but are not limited to: the conference, the new SGCI website, exhibitions, opportunities, membership, professional development, mentoring, new programming etc. The session will be recorded and the written minutes given to the SGCI Executive Board for further discussion.
Click HERE for a link to the survey results.
To participate in this session, email Justin Diggle by November 1, 2014.

In advance of the conference, INKubator facilitators will establish an email thread or Yahoo Group to promote common readings or discussions by session participants. While INKubator sessions emphasize collaborative and dialogic processes, they are also intended to foster future outcomes, from exhibitions and portfolios, to projects and publications.